How to Build Trust and Transparency in Your Business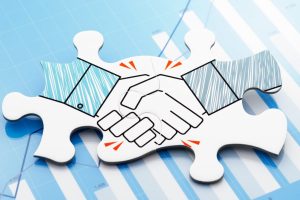 Many business owners agree that trust is the cornerstone of a successful business. But it's not always easy to build trust and transparency with your customers. So, what can you do as a small business owner to create an atmosphere of trust and honesty? Let's dive in!
Build Trust by Communicating Openly with Your Customers
Communication is key when it comes to building trust. As a business owner, you should strive for transparency. Make sure that all communication between yourself and your customers is honest and open. Always be upfront about any potential hiccups or issues that arise along the way so customers don't feel misled or taken advantage of. Make sure your customer service reps are well-trained on how to handle customer inquiries truthfully while also staying professional and courteous. If a customer has an issue, make sure they have multiple ways to reach out – through email, phone, social media, etc. – so they can get their questions answered without waiting too long for a response.
Be Responsive on Social Media
Social media is an essential part of any modern business's marketing strategy, but it can also be one of the most effective tools for building trust and transparency with your customers. Being responsive on social media means being active in responding to comments, answering questions, addressing customer complaints, and sharing content that adds value or entertains your followers.  All of these things help you build relationships of mutual respect with those who follow you on social media. This doesn't mean simply responding when someone leaves a comment; it means actively engaging with people who interact with your brand online. Understanding their needs and concerns gives you insights into how you can better serve them and show that you care about their experience with your company.
Integrating AI Technology into Your Customer Service Process
AI technology has revolutionized the customer service industry over the past few years by providing businesses with more efficient ways to interact with customers quickly and effectively. AI technology helps automate certain processes like customer support inquiries or sales leads so that customers don't have to wait for responses from humans for days at a time. Not only does this save time for both parties involved but it also builds trust because customers know they're getting their questions answered quickly without having to wait around for hours on end for a response from someone at the company's headquarters. This type of technology allows businesses to provide personalized experiences while still maintaining transparency throughout the process – something that every customer appreciates!
Building trust takes time but it's worth it in the long run as loyal customers are more likely to stick around longer than those who don't feel connected or respected by the company they're interacting with. By implementing strategies such as communicating openly, being responsive on social media platforms, and integrating AI technology into your customer service process, you will create an atmosphere of transparency and trust between yourself and your customers – something that benefits both parties in the long run!