This business has met all of the Local Trust Navigator
requirements to qualify for the TOP LOCAL CHOICE badge.
Changing Lives Martial Arts is located in Virginia Beach where there is plenty of training space for each class. Changing Lives Martial Arts offers, pre-school karate kid classes, elementary aged karate kid programs, family martial art classes, Kickboxing classes and Krav Maga classes and certification.
Local Trust Navigator™ Reviews
Changing Lives Martial Arts
Changing Lives Martial Arts
Average rating:
6 reviews
Feb 25, 2022
I tried the first class and found home – I loved it!
My daughter started at Changing Lives Martial Arts in 2010. I remember being so impressed with the way she opened up, how her self-esteem and confidence just soared.
The following year, around Mother's Day, her instructor invited me to take class. I was a little hesitant at first, I'd just passed a milestone birthday (50!) and I can truly say that I had become a couch potato by that time and wasn't sure I wanted put myself out there. Was I too old to do something new? Too out of shape? However, I tried the first class and found home – I loved it!

The challenge on the physical side was really a smaller part of the overall equation for me. Was I out of shape – absolutely! And my own self-esteem and confidence had been low. Working with Chief Master Thomas and his staff, I progressed, growing in not only the physical aspects, but also the mental / emotional. As the instructors taught me new material, I always knew I had the support and guidance to master the material. My self-esteem and confidence grew exponentially to the point where it made a difference not only in my Martial Arts life, but also in my career.

Now, six years later, I look back and see how my life has been changed through what Chief Master Thomas and his instructors do every day. I highly recommend the Adult TaeKwonDo program at Changing Lives Martial Arts to any one – You're never too old or out of shape to make a change
Feb 25, 2022
Changing Lives is truly a life changer!
The professional and friendly staff takes a very personal interest in the development of all students and knows their names by the end of the first workout.
The reality-based Krav Maga classes are fun and challenging for students of all skill and fitness levels. After only three months I've lost 22 pounds and, more importantly, I feel more energetic and confident in my ability to use what I've learned and my surroundings to my advantage if the need presents itself.
I strongly recommend CLMA to anyone aiming to boost their physical fitness and feel great about themselves.
Feb 25, 2022
A place where students are celebrated and encouraged to try new things
Changing Lives Martial Arts has been an anchor for Neal for the last 19 years. We came for a 30 day trial, and never left. As an advocate for Neal's education, I frequently described his martial arts classes as a model for the inclusion of differently abled children. A place where students are celebrated for what they CAN do, and encouraged to try new things, even when teaching it might be hard. CLMA uses a positive approach for instruction and demonstrates respect, integrity, perseverence, etc. while teaching the physical skills of taekwondo. Some things have changed over these years, but one thing has not changed a bit … We are family.
Feb 25, 2022
Instructors are 1st class and create a great atmosphere!
I started in the Krav Maga program and loved it so much I signed up for the Taekwondo as well. Instructors are 1st class and create a great atmosphere! Each student gets one on one focus to make sure they are progressing towards their next belt test. The classes are fun and energetic while still teaching discipline. I highly recommend Taekwondo with this organization!
Feb 25, 2022
A strong foundation of self-discipline, respect, and confidence
Our son began his Tae Kwon Do training at the age of 5. Football was my first choice...wife said, "no!"

Chief Master Thomas's instructors at the time, which included Mr. C. Gunsel, did not coddle him or baby him. Instead, the black belts immediately built in our son a strong foundation comprising of self-discipline, respect, and confidence through positive reinforcement. Once he stepped onto the mat; he never looked back.

Five years later, he is a 2nd degree black belt and a junior instructor. This achievement required dedication and sacrifice from a young kid; such as skipping the Ipod/TV after school, instead study and finish the homework in order to make it to Tae Kwon Do class on time. It also required active participation, dedication, and financial sacrifice from the parents/guardians. I'm an old school martial arts student and I thought that my son was too young to teach others; that he received his black belt too fast and too early.

Each day that I get the chance, to watch our son assist the newer students; to watch him practice the art; and to have him compete in tournaments.....he proves me wrong in ever thinking he wasn't ready. ATA Changing Lives Martial Arts can provide martial artists the ability to obtain an effective skill set that transcends outside the dojang.
Feb 25, 2022
So proud of how much he has grown and developed
My son started Tae Kwon Do about 2 years ago when he was 7. He mentioned several times Tae Kwon Do was something he was interested in and wanted to take lessons. Either my husband or I knew anything about the sport or were to begin looking for a location to train. I was speaking to one of Hunter's classmate's mother who recommended we try Changing Lives on Princess Anne. We started off by trying classes with a Groupon to determine if it was something my son would stick with. Since then we have had nothing but a positive experience. Mr. Gunsel, Ms. Morin and the other instructors have taken the time to get to know each child individually and always maintain a positive atmosphere during classes. My son has good days at class and sometimes bad days. But the instructors are always helpful preventing him from getting discouraged.

After about a year my son joined the Demo Team which has provided an opportunity for him to perform in front of an audience. This has boosted his self-esteem and confidence. We have also been interested in taking what he has learned and competing in tournaments. To say Mr. Gunsel has been supportive is an understatement. He has been invaluable by providing my son with 'private lessons' during which he worked with him on his areas of weakness. He also ensured that during regular classes he concentrated on those same areas. He doesn't just do this for my son he does this for all the students. My son is just about to take his test for his black belt and I am so proud of how much he has grown and developed over the last few years. I am also content with our decision to take him to Changing Lives in Princess Anne.
Other Reviews
Reviews from other sources on the web
Absolutely amazing!! I currently work for a law enforcement agency and I highly recommend them ! A+++++++*
After all these years my son still grows in his passion for Taekwondo thanks to his wonderful instructors!
When I took my 4 year old son to the trial class, it was great. The owner was so patient with him and my son was so excited. We discussed that my main goal was to help my son become a better listener and with controlling himself. He is very high energy and often times struggles to calm down when he is overly excited or frustrated. Mr. Guse assured me that while the change wouldn't happen over night, I should definitely start noticing positive changes within a month. I thought that seemed reasonable. I signed him up and paid in full for 6 months which included all the weapons, uniform, and belt testing/graduation. Paying in full saved money because those things cost more when bought separately as you go. I started taking my son to the classes twice a week immediately. The classes were not like the trial AT ALL. Mr. Guse rarely is the instructor but is physically there to man the phones and front desk, which is unfortunate because he is really great with the younger kids. He would jump in every so often to help but not super frequently. There are 3 other instructors: Ms. Lainalee, Shannon Guse (wife), and Nathaniel Guse (son). Lainalee was, in my opinion, the best because she is very structured in her attitude and stayed consistently firm with the little ones while still letting them enjoy it. Unfortunately, we didn't get her as our instructor most of the time due to class times and days she was there. As the next few months continued and covid restrictions were becoming lighter, the class sizes grew. For older kids it may not have mattered, but for a 4 year old it did. The classes were 30 minutes long so there wasn't much wiggle room in regards to time. Each class, they typically set up some sort of obstacle course or had to drag out multiple types of equipment for a small lesson. Adding more kids meant more equipment and more downtime while kids went through their obstacle course or kicked/punched things individually. I timed it and one course took 6 minutes to setup, 3 minutes of explanation and then 10 minutes of actually doing it… but one at a time. This brings me to my biggest point of frustration, which was the instructor Nathaniel. While I'm certain he is incredibly talented himself and works maybe a little better with older kids, he is not fit to teach little kids. He is only 14. He often took a long time to setup each thing, then would get somewhat distracted explaining it which confused the kids, and then when it was finally time for each child to participate, they either already forgot what to do or they were getting yelled at for acting out and not paying attention because they were so bored and frustrated. Unfortunately, we started getting him as our instructor more often than not. My son had his belt testing/graduation and I was SURE there was no way he would pass because he struggled through almost every class because of the lack of structure and the added kids, he didn't seem to memorize much on his own, and he was getting fussed at during most classes because he was so bored and acted out. I would sometimes have to sit outside because it was hard to watch because I felt like I was somehow a bad parent because he was struggling. To my surprise, he passed the test and graduated and so did every single child. It seemed like more of a belt factory than an actual test you could only pass with satisfactory performance. Some kids literally did almost nothing and passed. I was shocked. The goal we had discussed on day 1 was not even slightly met. My son had no improvement in his karate or his overall behavior. After 3.5 months of zero change and more frustration, we quit. It was a huge waste of $1100. Two suggestions would be to setup the equipment on the entire other half of the gym not being used in advance and don't have Nathaniel instruct the young kids. As a single mom of a child who's father died unexpectedly a couple months ago, $1100 was a hard hit on one income for absolutely nothing. They texted once asking why we hadn't come and I expressed my concern in response. I never heard back.
The instructors are great and seam to care. The problem is we signed up for a 6 month plan but discussed that I may be getting orders and may move before...
as a single parent of 4 children and going through a divorce i just knew this "academy" was telling me the truth when they said they are understanding and...
terrible business!!! my nephews went to this school years ago before and has since stopped attending due to a relocation because of their parents nasty...
---
Changing Lives Martial Arts Photo Gallery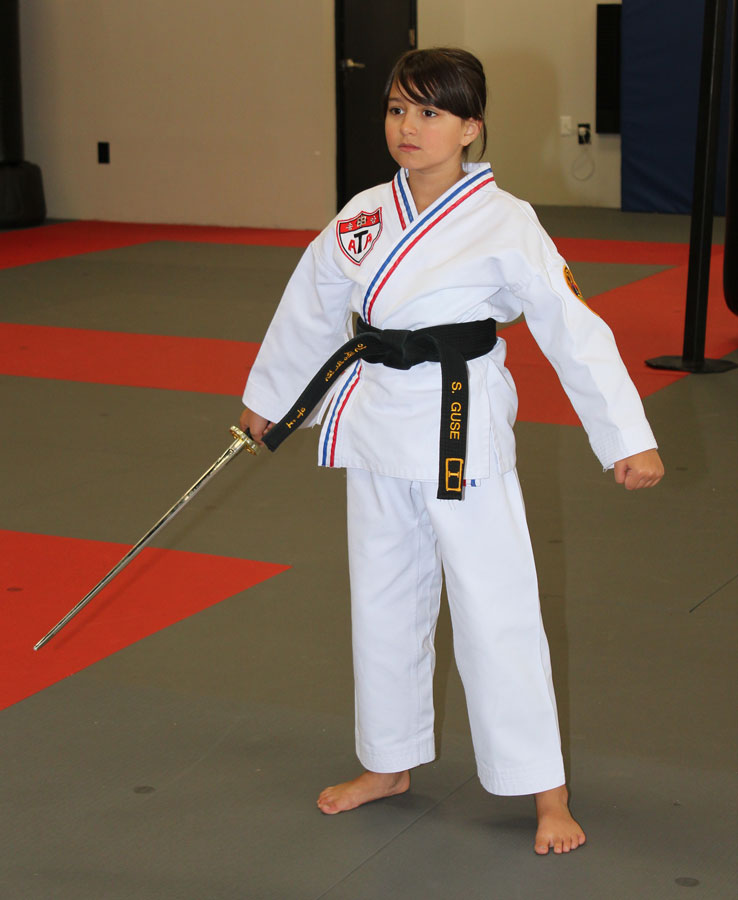 Location Information:
Find Us:
Changing Lives Martial Arts
3809 Princess Anne Road
Suite 115
Virginia Beach
Virginia
23456
US